MagCloud
Goldstar Rocks The Magazine (Aug)
Power Rock Podcast Write up/Interview
Goldstar Rocks The Magazine
 



     

"My goal is to bring the best interviews of all genres of music. I feel it's important to support the Indie artists as the music business is so hard today, many great bands get overlooked. However, doing interviews with Mainstream artists is an HONOR I choose to accept. Music is Love and Love is what I will share."
About  Jim Madonna
For

Jim Madonna

, having faith in God and a love for music is simply a part of his life. But it was his passion for music and the close friendship of his cousin

James Fricano

that brought his life to where it is today.
Fricano

was a musician,  played bass guitar and worked in construction on the side. It was then that he brought

Jim

on board as a tile setter. Playing on the Dakota Album, "Runaway" in 1984, the sparks really ignited his passion for music to a whole new level.
Madonna

went on the road with his cousin as a stage hand to help out with many of the concerts they performed while

Fricano

played in the band "The Force". The band on one occasion shared the stage while playing in New York with Benny Mardones in 1980.
Eventually their journey ended through no fault of their own   never losing touch with one another. The "Good ole Days" was always a good part of their conversations! Then the day came that changed everything in

Jim Madonna's

life with an unexpected turn. A call from

Fricano's

family came with the tragic news that his cousin

James

had died. He was beyond devastated.

Fricano

was more than a cousin, he was his best friend. They shared so much more than friendship together in so many aspects of their lives.
A few years later, God started showing

Jim

that he wanted to use the desires in his heart, and his passion for music in a mighty way… But first he had to let go of the hurt he had deep within him from the loss of his cousin. In letting go of this hurt…It restored his Faith! God began showing up in ways that made it clear that He had a plan for him, and where

Jim

needed to be… and that was his passion for music! Getting involved on Facebook was the stepping stone that began opening opportunities in the music industry through genres of music.
Jim's

original intention was to provide interviews from Indie to Mainstream in the "Rock" genre only. He realized how many of the artists he was communicating with were not only heavily impacted by so many changes in the industry and the economy, but also lacked the funding to promote themselves.

Jim

decided that it might be time to step out of his comfort zone and explore all genres of music… which is now where he is today.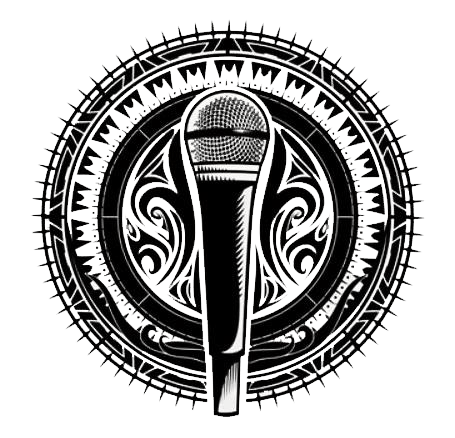 Reviews
Entertaining, Professional, Spotlights both new and older artists/bands and sometimes just plain goofy when an error happens with the broadcast. Jim could be a comedian. He cracks me up! His beautiful wife , Jennifer, grand(s) (not sure if more than 1) and music are his life. Give a listen to his broadcast!
5 star
Not only is Jim Madonna my husband and best friend I simply want to say that I am so proud of him and when he started this venture he thought it would go nowhere and today it's out of control in a good way lol love you.
I have listened to many interviews and I have to say Jim kicks ass! Very informative and interesting! Variety of musicians and I especially loved when Jim interviewed members from BioGenesis and Letters to the Blind! True dude and always keeps me tuned in! Love it and I'm sure you will too! Hope you enjoy as much as I do listeners! Keep on Jim! Love it man!
very entertaining to listen to, Has allot of really cool guests.
Jim's interviews are always great! Variety of artists who keep it real!!!